Building a blog that drives potential customers and subscribers to your website is hard work, and Google's algorithm is changing rapidly.
That's why we decided to start offering our services to businesses looking to capitalize on organic search traffic and get a leg up on their competitors…instead of relying solely on paid ads.
However, we're a premium service delivering premium results. That means we're not cheap.
If you want to get started on your own high-growth blog, or if you'd like to learn more about our process before hiring us, we break it down below.
Scope of work = these days we consider a timeline of up to 2+ years when launching our own sites.
Expectations
If you're an established brand, with an authoritative domain, and you have no technical issues to solve, adding keyword-targeted content can have quick results.
(Kind of like the client we helped increase search traffic by 2,287% in just 4 months.)
If you're a new brand, or your domain doesn't have a lot of quality citations (links), it'll take longer for your content to rank.
It also depends on your industry, as some are insanely competitive, while others just aren't.
The short answer to how long will it take to rank in Google is: it depends.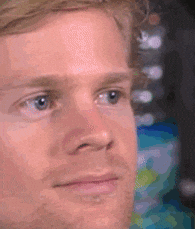 Yeah, I know, right?
On our own properties, we often don't expect to see significant results for 12+ months if we're launching on a new domain. We've seen it take even longer.
But…
Once you're ranking for targeted keywords, traffic keeps flowing and there's minimal upkeep, unlike paid traffic.
SEO-based content marketing takes time, and there's no two ways about it. The sooner you start, the sooner you'll see results. There's an opportunity cost to doing nothing, because the content you eventually put out will need time to rank.
The best time to add keyword-targeted, expert-level content on your blog is a year ago.
The next best time is today.
Resources Required
Our process relies on expert level writers and editors, as well as a small suite of software, including AI-powered content optimization.
Here are the basics you'll need.
People needed:
SEO Expert – To find the right keywords to target and develop a content strategy
Industry-Expert writers – To create amazing content that builds trust with your readers (and Google)
Editor – To ensure editorial guidelines are being followed, sources are cited, and the writing team is on track to hit their targets
Analytics Expert – To track results and create reports, ensuring content (and strategy) is performing
(optional) Graphic Designer – To create custom illustrations and graphics for each post
Software needed:
Google Docs – For collaborative writing and editing
Google Sheets – For research, tracking, and content planning
Asana – For keeping the team on the same page and hitting deliverable deadlines
Clearscope – For AI-powered insights into what Google expects to see on Page 1 content
Grammarly – For ensuring an extra layer of editing
Ahrefs – For researching and tracking content and keywords
Google Analytics – For tracking traffic
Google Search Console – For tracking traffic, impressions, and technical issues
Step 1: Technical and Content Audit
Technical Audit
While we don't offer in-depth technical SEO fixes, we do know how to spot issues that will hold you back.
For example, we had a quick look through the Google Search Console (GSC) for one of our client websites and realized that half of their blog posts were not being indexed by Google.
That means that their content was totally hidden, and doing literally nothing for them.
We were able to make a couple of suggestions (add more internal links and request indexing in GSC), which saw their content get indexed, saving them a lot of headache.
There aren't many reasons why an average website would need major upgrades for us to create a successful strategy, but it's worth it for everyone if we take a quick look before starting.
Existing Content Audit
This is a very important audit and must be performed before creating new content.
On one hand, this is "low hanging fruit". If your content is "OK" quality, and ranking on page 2 or 3, we can usually edit it or rewrite it to make it "excellent" quality, and see quick ranking increases, driving traffic in weeks, rather than months.
On the other hand, if your blog is filled with irrelevant, outdated, or low quality posts, those posts can actually hold you back from ranking.
What we'll do here is look at all your current posts and pull data for each of them from Google Analytics and Ahrefs.
If a post has good traffic and good rankings, then it's probably a keeper!
If not, however, we dig a little deeper.
Here are some questions we ask ourselves:
Does this blog post fit the theme of the blog?
Does this blog post contain outdated information?
Does this blog post consist of "thin" or low quality content?
Does this blog post match the search intent for this query?
Does this blog post cover the same topic as another blog post?
Depending on what we find in this stage, we'll mark each piece of content as:
Keep
Rewrite
Redirect
Remove
If we find that there are good opportunities to work with your existing content, we'll build a content calendar around updating your existing topics.
Step 2: Competitor Research
The first step to building your content plan is to learn who is ranking for your most important keywords.
We like to find as many potential search competitors as possible, as they're both a great source of information on what it will take to rank for a certain keyword, and a great source of keyword ideas that we can target.
Competitor research allows us to see what type of content Google is currently rewarding, what silo structures are being used, and helps us keep tabs on new content trends before they show up in keyword tools like Ahrefs.
If you can give us a few competitors to research, that's a great start. After that, we'll start combing through Ahrefs Content Explorer to see who else is ranking for important keywords related to your industry.
Our competitor research will drive a large part of our keyword research.
Step 3: Keyword Research
The first stage of keyword research is to take your most important, relevant topics, and find the keywords people are using in Google to find them.
For example, we'll take each of your product offerings and run them through Ahrefs Keyword Explorer, which will give us the most relevant content to create, particularly for bottom of the funnel posts.
Once we cover everything you think you should be ranking for, we'll use each one of the main keywords we find and find related, but unique keywords to build supporting content around.
Finally, we'll take our competitor research file and dive deep into your competitors' content. This allows us to see what topics Google is ranking them for, giving us an abundance of ideas to target with better, more relevant, and newer content.
To finish it off, we like to throw your competitor URLs into a Cohort Keyword Analysis file designed by Nick Eubanks of FTF and Traffic Think Tank. This shows us "deep" keywords that your competition is ranking for, even though they're likely not well optimized for the search terms.
When we have our keyword data, which is usually a list of thousands and thousands of keywords, we'll break them down a few different ways.
The first organization we'll do is to categorize them by silo, or "bucket".
This allows us to build content clusters that support one another, building relevance in the eyes of Google and answering even more targeted questions your customers are searching for.
When we know what silos we're dealing with (for example, a cat supplement brand might have categories like: Cat Health, Cat Behavior, Cat Food), we start to make decisions on two types of content that we'll be producing:
Quick wins
Long term plays
Quick wins are low competition keywords that we're fairly certain will rank quickly, just by publishing amazing content and supporting them with internal links and a proper silo structure.
Long term plays are larger, more competitive keywords that you definitely want to rank for, but will take more time for Google to trust you on.
Of course, to know which keywords are which, we'll pull data on competitiveness and search volume to help inform us on which topics to target.
Once organized, we can start to build your content calendar.
Step 4: Content Calendar
Your content calendar will likely become a mix of quick wins and long term plays.
We want to start bringing traffic to your site as soon as possible, but we also want to have posts targeting competitive keywords "aging".
Sometimes a piece of content will pick up more authority in Google's eyes if it's been online for a longer period of time. (In many cases the reverse is true, if you have an authoritative domain.)
Therefore, if we get up some core pieces early in the process, it allows them to slowly creep up the search results and deliver value sooner than if you had waited 6 months before targeting the hard keywords.
It also allows the content to start earning links, which it may need to rank highly in Google.
We like to aim for about 3 posts per week on most projects, though we can go slower or faster, depending on your preferences.
This means that after six months of working together, you'll likely have 72 pieces of amazing content published on your blog, all targeting customer-centric keywords.
Our content calendar can be tweaked as we go, especially if we learn that one type of post is outperforming others. In cases like this, we may move articles around if we think we can get you more traffic, quicker, without sacrificing those long term plays we talked about above.
We like to build a content calendar that stretches at least 12 months, because this allows us to make the best strategic decisions on what content to publish and when.
Step 5: Hire expert writers
Once the content calendar is complete, the creation team kicks into action.
We hire industry-experienced writers specific to each project, so you'll never be dealing with a generalist who doesn't know your industry.
Readers can smell a generalist a mile away, which is why we always ensure that our writers are experts, and can deliver content that your audience will trust and benefit from.
This is your brand we're talking about, so nothing less will cut it.
We will collect writing samples from a handful of the best applicants, and present them to you so you can choose the writer(s) who best fit your brand's identity.
Step 6: Train writers
We consistently see that good writers know how to write. We never hire anyone who needs training on basic writing skills.
But good writers become great organic content marketing writers when they know our processes.
This includes things like training them on our two editorial guideline documents, and working with them closely at the beginning of every engagement to ensure that they do not get placed into the pipeline until we can guarantee a consistent, high level of quality.
Your Brand's Editorial Guidelines
One of the first things we'll build with a client is a set of your brand's editorial guidelines.
You will fill out a simple questionnaire about your brand, and we'll go over it together to ensure that the voice of your blog is true to your brand, and that we know your target audience and ideal customer persona.
Knowing if we should be writing light-hearted, funny content or analytical, informational content is hugely important, not just to your readers, but for our likelihood of ranking well in Google.
Our Search Content Marketing Editorial Guidelines
Our company-wide editorial guidelines cover everything that we've learned from years of driving millions of visitors to our own and our clients' websites.
Things as basic as using short paragraphs for better retention and UX, to properly citing resources, to learning the search intent of a query, to how to use AI-powered suggestions from Clearscope to better inform the content.
Step 7: Writers write
Once they're trained and plugged into our project management dashboards, the writers do what they do best – create compelling content that answers the queries your customers are making in Google.
Once they've completed their first draft, we have them check their work against Clearscope, the AI-powered tool we use to get insights into what Google is expecting to see for any given keyword.
We don't write inside of Clearscope, because we don't want the writer being trained to write solely for computers. Instead, they edit in Clearscope to see if they missed any important topic that would allow us to better serve the reader and increase our likelihood of ranking on Page 1 of Google for the target keyword.
Step 8: Editors edit
Our editors are the gate keepers to your blog. They don't let anything through unless they know it ticks ALL of our boxes.
They copy edit, they ensure Clearscope best-practices are being followed, they work with the writer to ensure the content is engaging and meets our strict quality guidelines.
Only after the article has gone between writer, Clearscope, and our editor (usually more than once to ensure quality), will the editor sign off on publishing it to your blog.
Step 9: Format, spruce up and publish
This is the moment we've all been waiting for.
The content is amazing. Both Google and your readers are going to love it.
It's time to ensure a high quality UX, add images and graphics where necessary, and get it live on your website.
We'll work with you at the start of the project to ensure we have all the right access so that it's hands-off for you. You'll also be able to sign off on any design elements you'd like to see across your blog.
Step 10: Analytics and reporting
After the post is live, we keep tabs on it to ensure it's adding value to your website.
In most cases, we start to see upward movements in the SERPs, and it's just a matter of time (and sometime links) before you're on page 1 and benefiting from the traffic.
However, if there's a dud (which can happen to even the most expertly written articles thanks to Google's hundreds of ranking factors), we'll be able to adjust our content calendar moving forward, and update it.
After about one year of publishing, we usually like to scale down new content production and update previous articles to ensure we stay at the top of Google and maintain relevance to search intent. Of course, these two jobs can be done simultaneously where resources allow, and can even be done after 6 months.
Once posts are live and we have data, we provide regular reports so you can see what we're doing, when we're doing it, and see how the content is performing.
Step 11: Link Building (Optional)
If you already have a strong domain, you'll likely rank for a lot of less competitive keywords fairly easily.
But if your domain isn't as strong, or if you're targeting very competitive keywords, it's almost guaranteed that you'll need links.
For many companies, these links will be acquired naturally if you're doing amazing things and your marketing department is getting you mentioned in other publications.
However, having targeted links to your content is one of the most surefire ways of seeing better results, faster.
We employ a variety of white-hat, low-risk tactics that get results.
If you'd like us to take care of content promotion by getting you safe, white-hat links, we're happy to work that into our scope of work.